Autism is a neural development disorder, which affects the brain's normal development of social and communication skills. It affects 9 in 1,000 children and is usually diagnosed before the age of 3, with early symptoms being impaired social and communication development - both verbally and non-verbally, and repetitive behaviour.
The cause of Autism is not clear, however it is believed that genetics may play a role and there are studies indicating environmental factors may also be involved.
Treatment for Autism includes intensive skill-oriented training focused on the specific needs of the child, and in some cases medications are used to treat specific symptoms such as depression, anxiety or seizures.
Do you love a child with Autism?
Show your support and raise awareness with one of The Gift MD's
"I Love a Child with Autism"
products: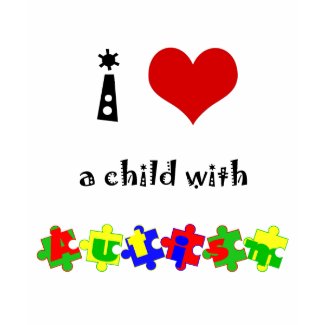 Remember:
From now until May13, 2012 all royalties earned on ALL
The Gift MD
products will go to support the
Run for Ovarian Cancer in London, Ontario
.